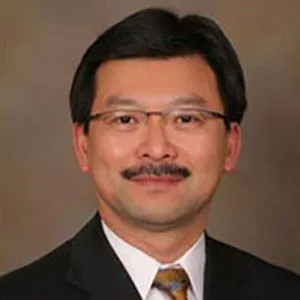 Anthony Lo, D.P.M.
Redmond, WA Board-Certified Podiatrist
Podiatry Associates Northwest
Dr. Anthony Lo is a board-certified podiatric physician and surgeon who specializes in foot and ankle surgery. With over 20 years of experience, his medical special interests include foot and ankle surgery, sports medicine and regenerative therapeutics.
His patient/physician philosophy: "I strive to set obtainable goals, meet patient expectations and deliver predictable outcomes."
Background
As an active tennis player, Dr. Lo understands the importance of staying on your feet. He works with patients of all levels of activity on issues that pertain to their feet and ankles. This can include common things such as hammertoes and bunions up to more complex cases such as fractured ankles and Achilles tendon ruptures.
He sees patients ranging in age from pediatrics to seniors. His goal is to keep his patients healthy, happy and active.
Education
DEGREES
RESIDENCIES
Podiatric Medicine and Surgery, VA Puget Sound Health Care System, Tacoma, WA
BOARD CERTIFICATION
Activities & Honors
Hospital Affiliates
Swedish Hospital Medical Center
---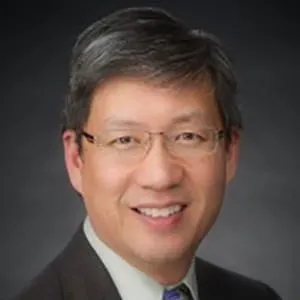 Rodney G. Yen, D.P.M., M.S.
Redmond, WA Board-Certified Podiatrist
Podiatry Associates Northwest
Dr. Yen is a board-certified podiatrist experienced with all disorders related to the foot and ankle. He sees adults, pediatric patients and seniors for routine checkups, surgical treatments, and sports-related foot and ankle injuries.
His patient/physician philosophy: "I feel patients should be well informed about their health. I take time with every visit to ensure each patient fully understands their situation, timeline and the advantages of available treatment options. I want my patients to be comfortable and knowledgeable about the expected outcomes of their podiatric care."
Background
Dr. Yen was attracted to podiatry because it allows him to be exposed to many different facets of medicine such as urgent issues that need to be treated immediately as well as caring for patients with chronic conditions.
When patients come to his clinic, he endeavors to present different treatment options for them that include both conservative and more aggressive alternatives. He also says he likes to treat every patient as if they were members of his own family. In his free time, Dr. Yen enjoys skiing. fly fishing, and playing tennis.
Education
DEGREES
RESIDENCIES
Podiatric Surgery, Fountain Valley Regional Hospital and Medical Center, Fountain Valley, CA
BOARD CERTIFICATION
Activities & Honors
Hospital Affiliates
Swedish Hospital Medical Center
Evergreen Hospital Medical Center
First Hill Surgery Center
Evergreen Surgery Center